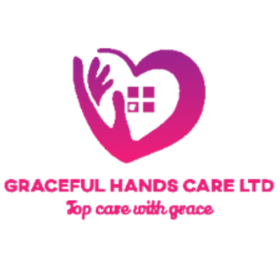 Welcome to the heart of Graceful Hands Care, where compassion meets professionalism. Our dedicated team is the cornerstone of the exceptional care we provide, each member bringing a unique blend of expertise, empathy, and enthusiasm to their role. From certified caregivers committed to enhancing the quality of life for our clients to administrative staff ensuring everything runs smoothly, we take pride in our diverse and skilled team. United by a shared vision of delivering outstanding domiciliary care and support to care homes, our staff are not just employees; they're passionate advocates for the wellbeing of those we serve. Meet the individuals who make Graceful Hands Care a trusted name in personalized care and support.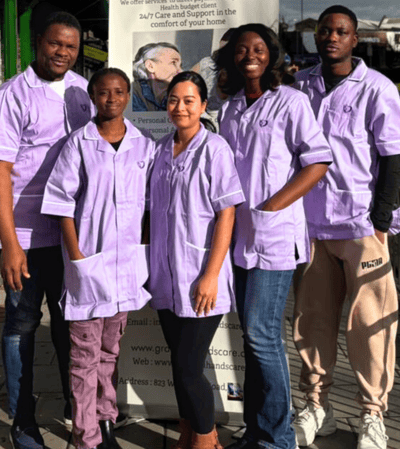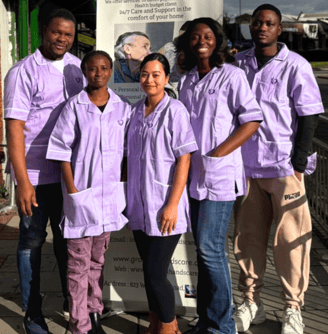 Here's what our customers say
"Working with Graceful Hands Care Ltd has been a game-changer for us. Priscilla Okor and her team are amazing – they fit right in and really get what we're about. The care and attention they give our residents is top-notch. We're so glad we found them!"
- Oliver Bennet (Care Home Manager)
"The staff from Graceful Hands Care, especially Sushma Shahi, are a breath of fresh air. They're not just good at what they do, they really care. Our residents love them, and they've become a part of our extended family. Couldn't ask for better partners in care."
- Anjali Patel (Senior Care Home Coordinator)
"Having Bellita Seck from Graceful hands Care come into my home has been wonderful. He's not just someone who helps around the house; he's become a friend. I feel so much more independent and comfortable in my own space, thanks to his help."
- Tamara Washington
"We were really struggling to find the right care for our son until we came across Graceful Hands Care. Every Carer we had from here got their special way with kids. Our son got adapted to them very fast. We've seen such positive changes in his behavior and happiness. It's been incredible to watch."
- Darius Johnson